How to organise the perfect cycling holiday
5 top tips to ensure your biking trip goes without a hitch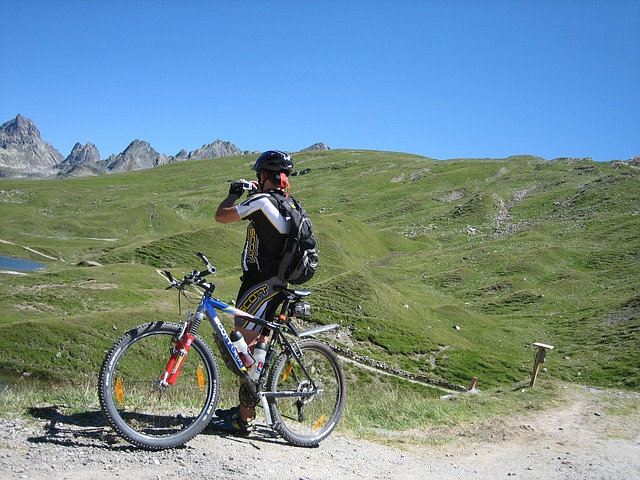 Research, preparation and common sense are key to planning a cycling holiday that you'll remember for years to come
In recent years, the UK has seen a surge in the popularity of cycling holidays, with the market growing at an estimated 10-15% each year.
It's easy to see understand why this kind of holiday is so popular. The freedom of two wheels enables you to explore your chosen region at your own pace, taking time to experience the local culture and enjoy the great scenery – all while keeping fit.
If this sounds like your idea of fun, follow our top tips to plan the perfect cycling holiday.
Choose wisely
Before booking a cycling holiday, you need to think about the kind of trip you want. There are a number of options available, from 'self-supported', where you make all the arrangements yourself, through to guided tours. A good middle ground is a 'self-guided' trip where the tour operator organises all the logistics but you have the freedom to choose your own route and pace.
Location, location, location
When it comes to choosing a location for your cycling holiday, you really are spoilt for choice. From touring the Alps, to mountain biking in Spain, or cycling through Tuscany – there is something for everyone.
When choosing your location you will need to consider how challenging you want the route to be. Do you want to emulate the Tour de France with steep mountain climbs, or is a leisurely ride along country lanes more your thing? Whatever your preference, make sure you choose a location and a route to suit.
Be prepared
To enjoy your holiday to the fullest it makes sense to do some research before you go. Find out what there is to see and do in the region and plan your route accordingly. It's also a good idea to learn a few words and key phrases in the local language – the ability to ask for directions always comes in useful!
If you're going on a 'self-guided' trip you might want to think about booking accommodation in advance, particularly during the high season. If you're going to France, look out for the 'Accueil Vélo' (Cyclists Welcome) mark for hotels that offer a warm welcome to cyclists as well as specialist services and facilities.
Practice makes perfect
While you don't need to be an elite athlete to enjoy a cycling holiday, it is advisable to have a certain level of physical fitness. Equally, if you haven't ridden in a while, it's best to reacquaint yourself with being back in the saddle before you head out on foreign roads. We're not suggesting an Olympic-style regimen – some gentle rides in the countryside, cycling to work, and even attending a spinning class can all help to get you prepared for your trip. If you do have any medical conditions, make sure to seek your doctor's advice before you travel.
Safety first
Nothing will spoil your holiday quicker than an injury or a damaged bike – so make sure that safety is your number one priority. Familiarise yourself with local road rules and traffic regulations, and make sure you have the necessary safety equipment, particularly a good cycling helmet and fluorescent clothing. A basic maintenance or repair kit is also essential – as is the ability to use it! For true peace of mind, consider taking out specific insurance for cycling trips to ensure you are covered for every eventuality.
Cycling holidays can be really rewarding, and are a great way to experience a country and bond with your fellow travellers, whether they be friends, family members or total strangers. By following our tips you can ensure that your trip goes without a hitch, leaving you with great memories that you can talk about for years to come.
Image Credit: Pixabay.com