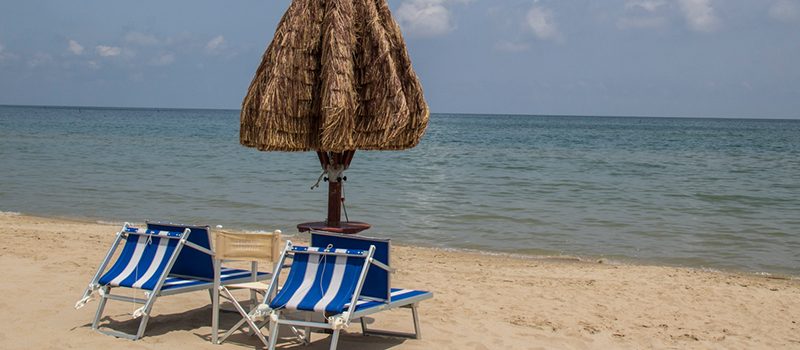 Discovering the harmonious nature of Abruzzo
Historically and culturally, the people of Abruzzo – a region of Southern Italy, live by the philosophy that man and nature should exist in harmony together.
In the towns, coast and countryside Valery from an Experienced Traveller found many exciting examples of this philosophy.
Read more about Valery's experience in Abruzzo to guide your own travel plans.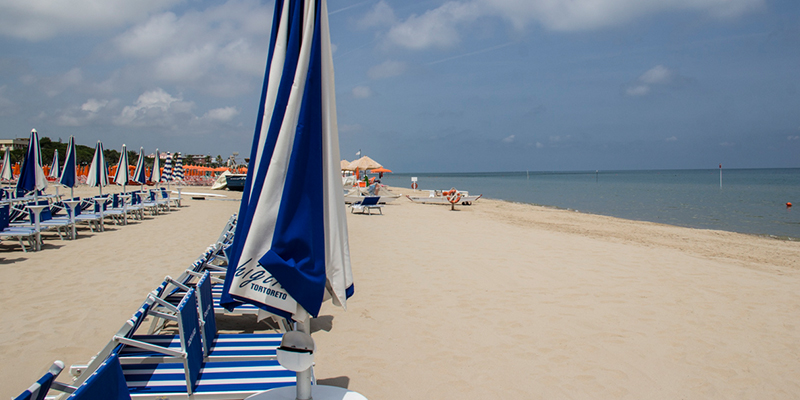 Discovering natural beaches
The region of Abruzzo has an, unspoilt coastline stretching for 28 miles. In the province of Teramo, the coastline is fringed with beautiful beaches of golden sand that slope gently into the water making these beaches ideal for young children.
On the private beaches, colourful sun umbrellas shade the sun beds creating a sharp contrast with the bare expanses of public beaches. A long promenade, ideal for long walks and bike rides, runs parallel to the beaches.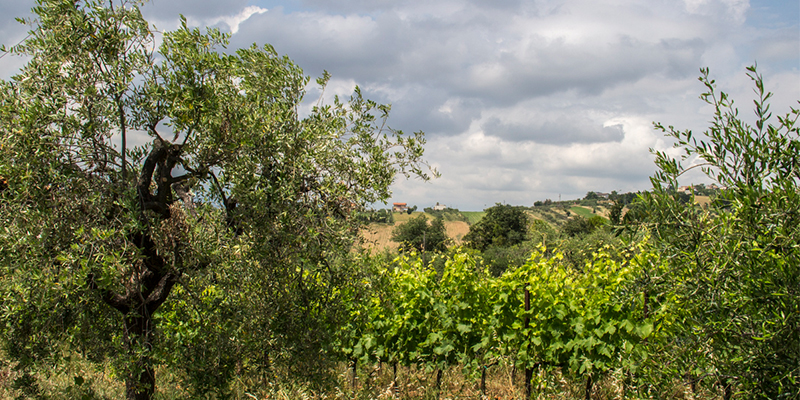 Discovering agritourism
On the rolling hills a few miles inland, small medieval settlements overlook vast row upon row of grapevines interspersed with olive trees. I visited a vineyard here, Cantina Rasicci, where Pietro, son of the owner, showed me around and demonstrated how they adhere to the principles of organic production.
Pietro explained how the use of chemicals is forbidden and the amount of trace elements allowed is strictly defined. The branches pruned from the vines are composted and used to fertilise the land – nothing is wasted.
The vineyard is part of the growing popularity of agritourism in this area where visitors can stay at farms and vineyards. Cantina Rasicci has five apartments available as holiday lets. I was also shown the large wooden table where wine tastings take place but as mine was a private visit we did not have a tasting, instead I was given a bottle of the white wine, Trebbiano d'Abruzzo, which I tried later and it was very enjoyable.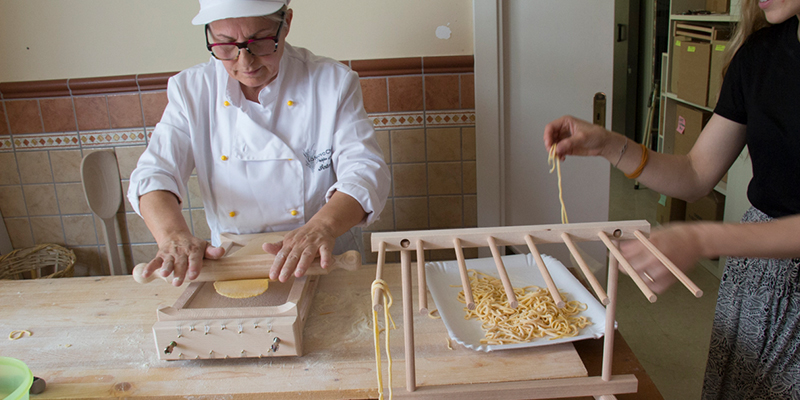 Discovering traditional food
My day in the historic town of Giulianova included a visit to a small shop,
La Nuova Chitarra, where they demonstrate how to make the traditional pasta, chitarrina teramana, using a wooden box topped with metal strings that resemble the strings of a guitar.
The pasta dough was mixed and kneaded by hand, made using flour from locally grown grains. It was then gently rolled out over these strings until the square-shaped strips of pasta drop into the box. The pasta has to be hung on wooden racks to dry before it can be cooked.
It was a fascinating experience watching this pasta being made and more interesting than many other similar demonstrations I have seen. I asked what was so special about this pasta and was told that because it is square-shaped rather than round, like normal spaghetti, the sauce clings to it more easily. I was able to test and prove this theory when I tried a traditional dish using this pasta – spaghetti al chitarra with small meatballs in tomato sauce.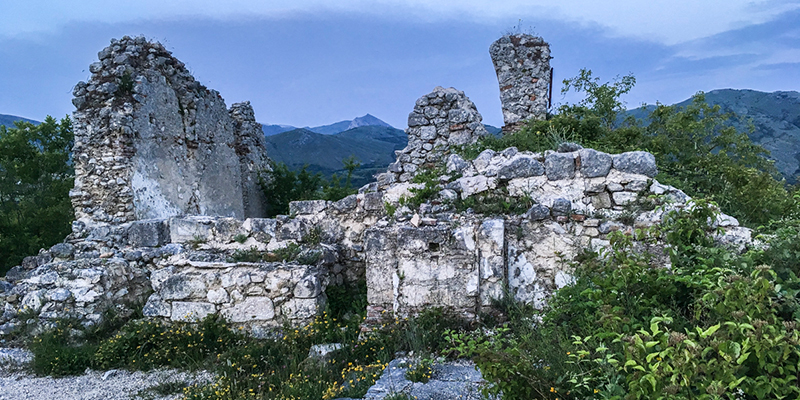 Discovering reclaimed ruins
When I had a guided tour of the ruins of the Roman town of Alba Fucens, destroyed by an earthquake, I discovered that natural disasters can evolve into beautiful attractions.
Situated at the point where the African and Eurasian tectonic plates converge, this area is prone to earthquakes. An earthquake also destroyed Borgo Medievale di Alba Fucens, a medieval settlement nearby. Today this settlement is home to a complex that includes a bar and a restaurant as well as bed and breakfast accommodation fashioned out of the ruins of the old stone buildings beneath the remains of an imposing castle.
Staying there is a unique experience enhanced by an early morning walk among the deserted ruins.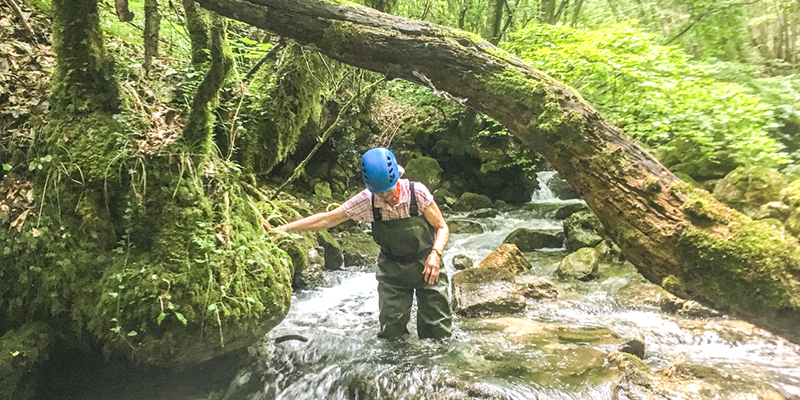 Discovering Zompo lo Schioppo Nature Reserves
During a visit to the nature reserve, Riserva Zompo lo Schioppo I had an unforgettable adventure that was very close to nature – a two-hour walk along a river bed.
Dressing in a fisherman's outfit comprised of wellington boots welded to waterproof trousers that stretched up to my armpits and beyond, I slitheried on algae covered rocks, ducked under overhanging branches, clambered over boulders and battlied against currents that tried to whip my legs from under me.
I finally emerged, triumphant, from the chilly waters.
There's nothing that gets you closer to nature than an immersive experience while in Abruzzo!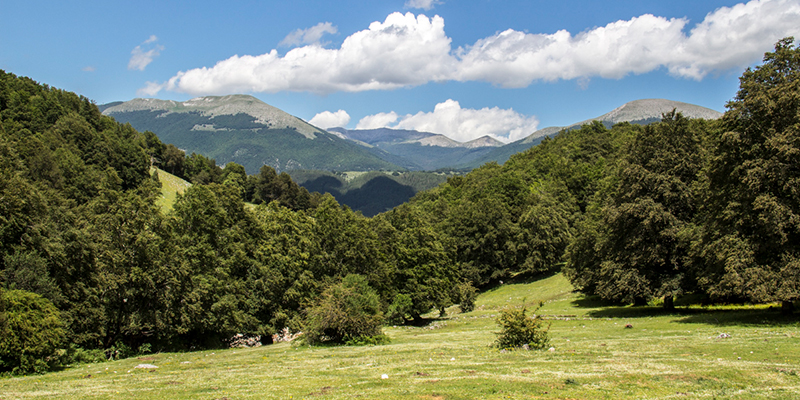 Discovering the National Park of Abruzzo
Abruzzo is also the home to the first national park in Italy and one of the first to be created in the world, Parco Nazionale d'Abruzzo. This was thanks to the visionary Erminio Sipari (1879 – 1968) an Italian politician and naturalist who lived in Pescasseroli in the heart of the park. He recognised the importance of protecting the natural landscape and its flora and fauna against damaging incursions by humans.
The park was opened in 1922 and prides itself on having preserved two unique animals that were on the verge of extinction, the Camoscio d"Abruzzo and the Marsican brown bear still roam freely here. Instead of dangerous animals, farmers in Abruzzo have learnt how to live with them. I visited a cheese factory, Azienda Agricola la Grancia di Sant'Angelo where I learnt how they protect their flock of sheep and herd of cows from the wolves and bears that live in the park.
The nature of Abruzzo is there for everyone to enjoy, animals and people. I will be back – naturally.