Man has 20 Maggots living under skin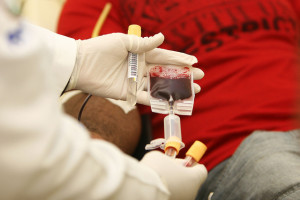 It's been reported that a Chinese traveller found 20 live maggots under his skin, after visiting his doctor complaining of itchy skin and soreness.
The man, from Gaungzhou, had just returned from a six-month trip to Africa when he began suffering from painful, blistering sores among other symptoms. After his situation didn't get any better, he went to his GP seeking a solution
It shows the importance of booking comprehensive medical travel insurance plans in good time prior to your trip, ensuring that you are protected against any unforeseen health issues that may arise while out of the country.
Infected with Tumbu Fly Maggots
After close examination at the Shenzhen Nanshan Hospital, it was determined that maggots were living beneath the skin of his abdomen and right thigh. The medical team were able to make an accurate diagnosis after a blood test indicated a high level of eosinophils – white blood cells that are known to combat against parasites and infections.
Through further examination, a dermatologist confirmed that the maggots were identified as Tumbu fly maggots, a species of blowfly whose larvae feed on living human tissue. Commonly known as the skin maggot fly, it is a parasite of both humans and large mammals during the larval stage.
After the Tumbu fly lays eggs on the ground, they develop into cayor worms that travel until they've found a living host. At this point they penetrate the skin and remain just beneath the skin in the subcutaneous tissue. They are known to cause the formation of tumours.
The man underwent a small surgical procedure to remove the 20 maggots and is now thought to be making a full recovery.
If you are heading off on an exotic holiday, be sure to take advantage of the low cost yearly travel insurance cover available from Avanti to offer complete peace of mind in both a medical and financial sense.
Image Credit: Fotos GOVBA (Flickr.com)