This year's top 5 luxury travel destinations
The best deluxe holidays for 2015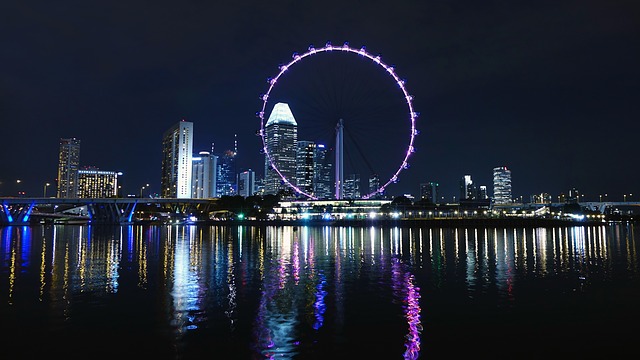 We all deserve a bit of luxury on holiday, but it can be difficult to choose a destination.  We've found some of the hottest travel destinations for 2015
With the pressures of modern life, it's unsurprising that many of us yearn for a touch of luxury on our hard-earned holidays. But where is the best place to go?
There are of course plenty of well-known luxury destinations around the world, but if you're looking for something a little bit different for 2015, we have some great suggestions.
Singapore
With its impressive casinos, 5-star hotels, great shopping and fantastic food, Singapore is the newest holiday destination for those who like the finer things life. This cosmopolitan city provides both cultural interest and lively entertainment – and if all that gets too much, you can head to the nearby island of Bintan to relax on the stunning white sand beaches.
Andaman Islands
If crystal clear seas, white beaches and total relaxation are your idea of luxury, then the Andaman Islands could be the destination for you. Comprising around 300 islands (only around a dozen of which are open to tourists), the area is renowned for its world-class diving and spectacular sunsets. Less well known than its neighbours Mauritius and the Maldives, its far-flung location makes the Andaman Islands the perfect place to get away from it all.
Oman
The trend of holidaying in the Arabian Gulf looks set to continue. However, rather than heading to Dubai, smart travellers are choosing its lesser-known neighbour, Oman for its rich culture, year-round sunshine and spectacular scenery. With deserts to explore, a vibrant capital city, miles of beautiful coastline, which provides excellent diving, Oman offers something for everyone. When you've had enough of exploring, head back to one of the many world-class hotels to relax in style.
Sri Lanka
With its swaying palm trees and golden sands, Sri Lanka is a perfect tropical holiday location for those who love to relax on the beach. Until recently, much of the country's beautiful coastline was controlled by the Tamil Tigers, making it inaccessible for tourists for many decades. Now that the civil war has ended, it is starting to reinvent itself as a tourist destination and several luxury resorts have opened on the shoreline around Trincomalee. It's still a relatively new destination for luxury travel – so discover it before the crowds get there!
Lake District
Holidaying closer to home doesn't mean that you have to compromise on luxury. You might want to consider heading to the Lake District which is rapidly getting a reputation as a luxury destination in its own right. As well as a wealth of beautiful scenery and country walks to enjoy, the area has also seen a proliferation of gourmet restaurants and luxurious places to rest after a hard day's sightseeing – choose from boutique hotels, 5-star cottages or even a castle!
Whether you're a city-lover or a beach-enthusiast, if you want long haul travel or something closer to home, there are plenty of luxury destinations to choose from. Luxury holidays often come with a luxurious price tag so it's worth investing in deluxe travel insurance to ensure you're fully protected. With this added peace of mind you're free to sit back, relax and enjoy your luxury holiday to the full.
Image Credit: Pixabay.com