Holidaymakers prefer to holiday abroad as it is cheaper than the UK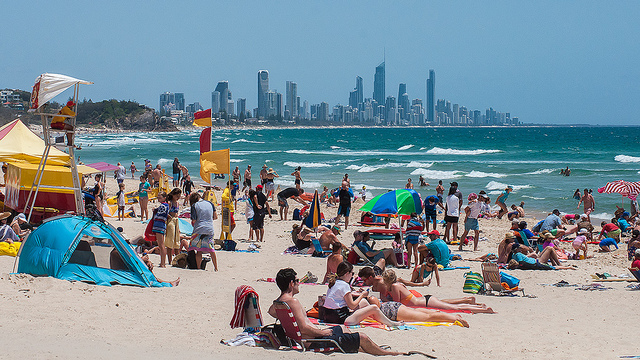 A new survey has found that British holidaymakers would rather holiday abroad than go on a staycation in the UK because they think it is cheaper.
Thousands of Brits take out multi-trip travel insurance and go abroad every year and now a study by online beach specialists On the Beach has revealed why.
The On the Beach study surveyed 1,000 British holidaymakers and found that 41 per cent of respondents said they would choose to go on holiday abroad rather than go on holiday within the UK because they feel that it is cheaper.
Only one in five respondents said they felt that a holiday in the UK was cheaper than a holiday in a foreign country, whilst 37 per cent of those surveyed felt that the overall cost of a holiday abroad was similar to a holiday within the UK.
Research suggests respondents may be right
Further research by On the Beach suggests that the respondents of the survey may have been correct. According to the study, a one-night stay at The Grand Hotel in Brighton for two people on a bed and breakfast basis costs £319 compared to £459 (£65 per night) for a seven-night stay at the four-star Mavi Hotel in the Bodrum region of Turkey in August.
On the Travel Daily News website, Alistair Daly, Chief Marketing Officer at On the Beach, said, "With so many low cost airlines offering great value flights and the low hotel rates offered to British holidaymakers by non-UK hoteliers, a holiday on foreign shores can often be much cheaper than a holiday in the UK.
"For the UK to compete, there would need to be a complete overhaul in pricing as in many cases, a one night stay in a hotel in a popular UK resort can be more expensive than seven nights abroad."
It is advised that you do your research before deciding to go on a holiday within the UK as the research shows you may be able to get more for your money by going abroad.
Image Credit: Kerrie Brailsford (flickr.com)