Family villa holiday plans scuppered by fraudster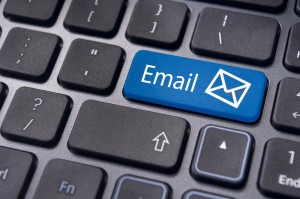 British families looking to enjoy the peace and tranquillity of a French villa holiday are being warned to be very careful when it comes to paying for their holidays. The warning comes after one family's money went to a fraudster rather than the intended owner of the holiday villa.
While many still take the chance and not book over 50s travel insurance packages for their holidays, it's situations like these that highlight the overall importance of booking cover before embarking.
Chris and Annia Pegg wanted nothing more than to enjoy a two-week break in the south of France with their two young daughters and chose to book their dream escape through the popular villa firm Owners Direct – the company of choice of more than 500,000 every year.
After confirming their booking at the property and emailing the villa owner directly, they received an email from a man called Hamish who required the total amount, £1,650, up front and requested that they send the money to his bank account. Although thinking of it as an odd request, the family paid the money to avoid the chance of losing the property.
Didn't send the payment to the landlord
The family didn't realise that they hadn't actually sent the payment to the property owner, and while the landlord was called Hamish, hackers had intercepted the account and facilitated a fake payment.
Hamish Porter, a retired solicitor who owns the property, had no idea the Pegg family were renting his villa until two weeks after the booking when he received a phone call from Chris thanking him for sending the rental agreement.
After quickly ascertaining that the Pegg family had been scammed, Mr Porter asked Chris to forward the original email chain – something that he never received because the hackers were monitoring and deleting any emails.
Although Owners Direct did give the Pegg family compensation of £700, they still lost nearly £1,000 during the incident. While the family did manage to book another villa and still enjoy a holiday, it does show the importance of booking travel insurance for single trips and other preventative measures to ensure you are fully protected on your holiday.
Image Credit: mtkang (Shutterstock.com)