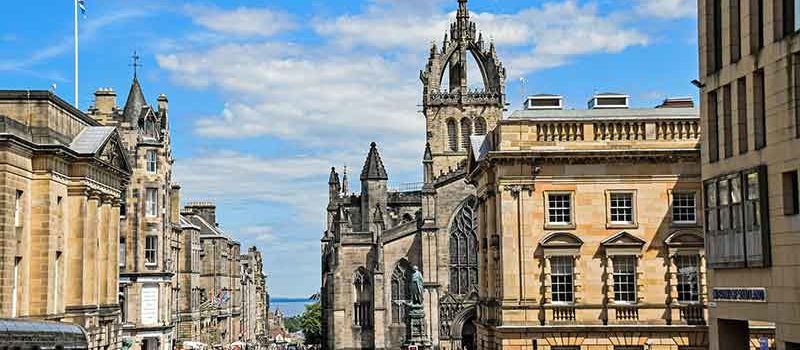 Great Day Out Ideas to Treat Mum this Mother's Day
Why not take a break from flowers and chocolates, and take your mum out this Mother's Day? There are all kinds of great ways to really treat your mum. Here are a few ideas for great days out in the UK this Mother's Day…
Hit the Spas in Bath
One of England's oldest tourist cities, Bath was founded by the Romans as a place of health and recreation, and is still a haven for relaxation today. It's said that the waters from the Bath's famous hot spring have healing properties! Head to Thermae Bath Spa to enjoy the natural spring waters, and to soak up views of Bath's gorgeous UNESCO World Heritage skyline from the outdoor rooftop pool. Round it all off with a cream tea and a trip to the historic Roman Baths to see how the ancient Romans used to relax.
Afternoon Tea in York
Afternoon tea is the perfect Mother's Day treat, and there are hundreds of places up and down the country to tuck into finger sandwiches and cream-laden scones. In York, you'll find plenty of cute tea rooms and stylish cafes – including one of Britain's most famous tea rooms, Betty's. With its penchant for great food, beautiful old streets, and fascinating chocolatey history, and York is a perfect spot for some top-notch indulgence. If your mum has a sweet tooth, take her to York's Chocolate Story, a museum with a working chocolatier's, where you can even try your hand at chocolate making!
Get Active in Swansea
If you fancy something a bit different, why not brave the cold and head out onto Swansea Bay for some watersports. The local sports centre, 360 Swansea, has all kinds of great options, like kayaking and Stand Up Paddle (SUP) boarding, or there are plenty of hiking and biking trails around the coast and countryside. Afterwards, warm up at the LC Swansea spa just down the road, or grab dinner at the top of Wales' tallest tower. Swansea Bay is a bit of an unusual choice for a day trip or weekend away, but it's ideally placed for making the most of the great British coast!
Be Culture Vultures in Hull
Hull is the UK's City of Culture for 2017, and there's loads going on at the moment. If your mum likes her art, there are shows, exhibitions, and pop-up events in galleries and venues across the city. The Hullywood Icons exhibition at the Hull International Photography Gallery looks like great fun, while Beverley Art Gallery is hosting Wildlife Photographer of the Year. Better still, treat mum to a night at the theatre, a dance show, or a gig – just take a look at what's on and see what you fancy!
Gin Tasting in Edinburgh
If you're both fans of "mother's ruin", why not treat your mum to a distillery tour and gin tasting this Mother's Day? Scotland has a vibrant gin scene, so there's loads to discover. Head to Edinburgh to visit two of the country's top distilleries. Small scale indie gin makers Pickering's offer tours and tastings at their tiny distillery, which is housed in the one-time veterinary school at Summerhall. Over at Edinburgh Gin you can hear the twisted history of gin in Scotland, sample several varieties, or even try your hand at a gin making experience.
Whatever you do this mother's day, make sure you remind your mum just what she means to you!