Geordies spend the most on holiday, survey reveals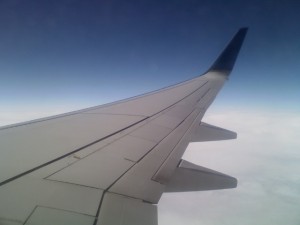 It's been revealed that people from England's North East are the most generous with their spending on holiday, compared to those from Yorkshire, who are thought to be the most frugal.
The developments come from a survey that was conducted by VoucherCodesPro.co.uk, which revealed that Geordies spend a staggering £1,150 per person while on their holidays, equivalent to seven per cent of their annual income. While they may be able to benefit from fantastic value on single cover travel insurance packages, it seems that they like to spare no other expense while enjoying their trip away.
The survey questioned the holiday attitudes of 2,542 adults, from a host of different age ranges and an equal spread of regions across the country – all of whom had been on holiday within the last year.
Wales among the big spenders
Some of the other big spenders in the survey included those from Wales (£1,035), the South East (£910) and the North West (£860).
These figures will certainly surprise some, with many under the impression that Londoners would hand over the most money because of the high level of wages being offered in the capital. However, as the survey suggests, that theory couldn't be further from the truth as Londoners spend just £840 per person while on their trips, equating to a meagre 2.6 per cent of their annual income.
Finishing at the bottom of the chart were holidaymakers from Northern Ireland, West Midlands and Yorkshire and Humberside, recording per-person spend of £430, £405 and £310 respectively. With so many people now looking for the cheapest holiday possible, it is very likely that holidaymakers will be keen on getting their travel insurance for over 60s at the best possible price in order to keep the costs down.
Image Credit: Joshua Smith (Flickr.com)