Florida experiences record tourism numbers for fourth year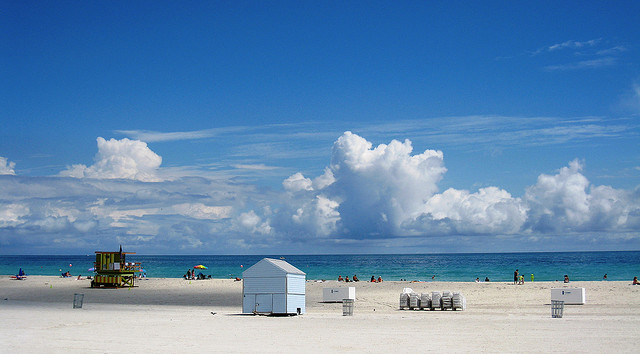 In an announcement on Monday, it was revealed that a record number of tourists visited Florida in 2014.
More than 97 million people visited the state last year according to the state's tourism body, Visit Florida. This is the fourth consecutive year that the state has experienced a growth hitting new records each year and experiencing a 3.9 increase when comparing 2014 with the previous year. The majority of visits were domestic, although numerous tourists came from overseas and Canada.
However, although the tourist numbers are record breaking, the state did hope to reach a goal of 100 million visitors, following the 94 million that visited the state in 2013. It is thought that out of these visitors, 11.5 million visitors came from overseas in 2014, with 3.8 million coming from Canada.
Popular destinations include Orlando and Miami, which for many are destinations for the holiday of a lifetime with the kids and grandkids, who are covered for free with our single trip travel insurance when travelling with an adult named on the travel insurance policy.
Increase in visitors has helped employment in the state
It was also confirmed that the rise in tourism numbers has helped to increase the number of people employed in the industry, with a reported 1.1 million jobs created by the demands of tourists.
State officials have suggested that the success of Florida's tourism may have come at the expense of other competing holiday destinations in America. The governor of Visit Florida is reportedly pushing for an increase of $17 million for advertising in 2015, although it is speculated that the boost in funding may not encourage a large rise in tourism numbers like the tourism body hopes.
The new marketing campaign hopes to attract wealthier international travellers, who may like to take holidays off the beaten track rather than the popular beach and theme park resorts. Currently, California and Hawaii are the only two locations in America that spend more on tourism than Florida.
Image Credit: Erman Akdogan (Flickr.com)