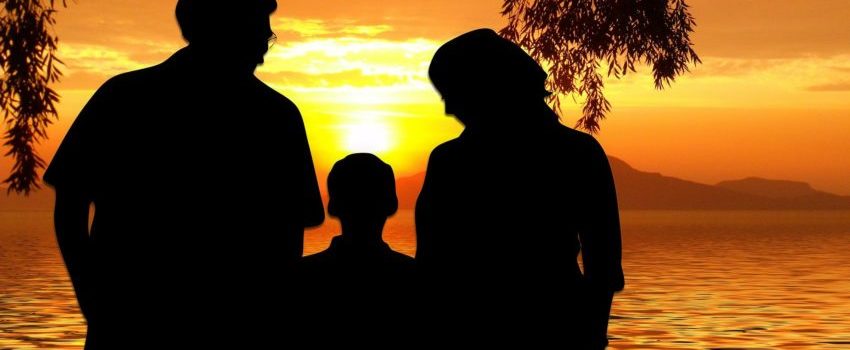 Families Reunited On Holiday – Divorced Couples Who Holiday Together
A Holiday With Your Ex – Can It Work?
Could you cope with a holiday alongside your ex husband or wife? We take a look at the pros and cons.
It's a sad fact that 42% of marriages in the UK end in divorce. For those couples who have kids, divorce can be especially difficult as children need to adjust to their parents being apart. Psychologically, this can be difficult and even damaging for children. In cases where a spouse has cheated or behaved badly, the idea of holidaying together is highly unlikely.
But for those who have had a calmer experience of separation, there can be advantages in continuing to share family holidays. For just one example of how this arrangement can be beneficial, read the account of one woman who continues to share trips with her ex-husband and young son. As she makes clear, such an arrangement is of great benefit to her son, who is able to maintain a healthy and equal relationship with both parents. It also means that the family can continue to make special memories, though circumstances have changed.
But such an undertaking has potential to be fraught and needs careful planning and consideration. So what can you do to make a post-divorce holiday work for your family?
Be Clear
To start with, you should make it clear to your children that the holiday does not mean you will be getting back together. If children are confused about this, then the trip could do more harm than good.
It's also essential that you make a clear agreement with your ex-partner. How will you spend the time on holiday? Will you have family days out together, or take it in turns to spend time with your kids? This might be an attractive option if you'd rather not spend too much time together, also giving one another a child-free day of relaxation. It's essential to have these discussions before you head off, in order to save any arguments or misunderstandings on holiday.
If you have new partners, introducing the idea of a family holiday might be especially difficult. Make sure you explain to them why the holiday is important.
Plan, Plan, Plan
You will need to think carefully about arrangements for accommodation. Hiring an apartment or villa might be a sensible solution, as the family can all be under one roof, but the parents still get their own space. This needn't break the bank – websites such as AirBnB have made it easy to find affordable properties to rent in locations all around the world.
Be Patient
It will most likely be strange finding yourself sharing a holiday with your ex-partner. Be patient and understanding with your ex, yourself and your children – it might take some time to adjust to the new dynamic
Don't Drink Too Much
Confusion and stress might make drinking seem like an appealing prospect when holidaying post-divorce. However, drinking to excess could cloud your judgement, cause arguments or even lead to an unwanted rekindling of romance. Make sure you don't do anything you'll regret.
Wherever you decide to go, make sure you book your Worldwide travel insurance before you head off.