24 Days to Go: Best European Christmas markets revealed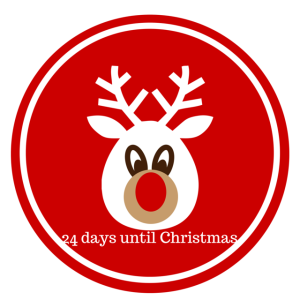 In Part One of our special Christmas Countdown series of features, which will appear on the Avanti website every Monday, Wednesday and Friday up until the big day! With 24 days to go, we start off with a travel favourite and take a look at some of the best Christmas markets in Europe.
Everyone's attention is turning to Christmas and one of the best ways to get into the festive spirit is to visit one of the famous Christmas markets in Europe, just remember to purchase single trip travel insurance before you go! But what are the best ones?
There are so many Christmas markets in Europe to visit, but here we pick out our three favourites.
Rothenburg Ob Der Tauber – Germany
This small town in Bavaria, Germany is home to one of Europe's premier Christmas markets and is great for Brits to travel to as the market offers English speaking tours.
In addition, Santa visits the market daily and visitors can get a glimpse of the illuminated Advent calendar. If that isn't enough then the market's Christmas Village will cater visitors' shopping needs as it sells a variety of Christmas gifts and foods.
Website: http://www.bavaria.travel/christmas-market-in-rothenburg
Cologne Christmas markets – Germany
Cologne has a grand total of five Christmas markets covering the city and one of the city's best markets is the Alter Markt.
The Alter Markt has a number of wooden stalls that sell anything and everything to do with Christmas, such as nativity scenes, Christmas decorations and miniature figurines.
In the nearby Heumarkt visitors can go ice skating on the rink.
Website: http://www.cologne.de/events/christmas-markets/old-market-christmas.html
Lille – France
Brits can travel to the Lille Christmas Market via the Eurostar, which takes around one hour and 20 minutes from London.
The short trip makes this Christmas market one of the most accessible markets in Europe and people who need pre existing medical travel insurance will not need to worry about getting a plane or a ferry.
The Lille Christmas Market boasts a 60-foot Christmas tree, a huge Ferris Wheel and around 80 stalls selling a variety of Christmassy gifts, waffles, crepes and mulled wines.
Website: http://www.christmasmarkets.com/France/lille-christmas-market.html