Our Pick Of The Best Disability-Friendly Holidays In Spain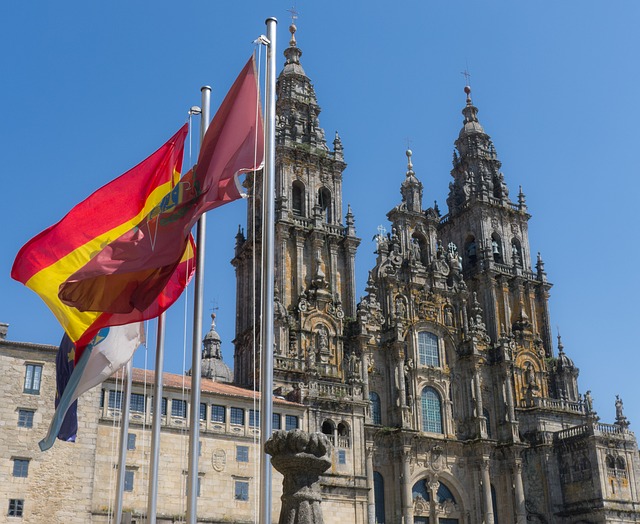 There may be more to research when booking a disability friendly holiday, but it needn't be a chore. Here are some of the best ways to have a Spanish fiesta.
Spain is a tourist destination that needs no introduction, thanks to its popular sandy beaches, resorts catering for families, couples and clubbers alike, and a varied mix of culture and history. Travelling to Spain with a disability may lengthen the booking process, as you search for a holiday and/or accommodation, but it won't shorten the fun. Here are some of our picks of the best disability friendly holiday's in Spain.
Holiday Companies
There is an ever growing choice of tour operators recognised in the industry for providing tailored holidays for those with special needs and disabilities and their family group. Many of the short breaks and holidays on offer can cater for relaxation, excitement or a bit of both. Some of the best options include Door To Door Holidays, which offer trips to Spain as part of their packages for those with learning disabilities, wheelchair users, and limited mobility travellers. They offer adapted rooms, 24 hour support, and a choice of day trips and activities, all based in the Benidorm/Murcia area. There's also the Fundacion Handisport who will plan an entire holiday for you and your family, with fully inclusive sports all the group can join in with. Sailing, golf and diving are just some of the sports on offer.
Villas and Lodges
The Disability Holiday Guide's website recommends a number of options in Spain, all of which you can enjoy with friends, family, and carers, safe in the knowledge that there will be plenty to see and do, whatever your limitations. You'll have all the support you need to fully enjoy your stay with Helping Hand Holidays as well, who offer year round trips to their stunning farmhouse in the Costa Dorada region of Spain. Guests are treated to a variety of day trips and activities, which include theme parks, caves, horse riding or yoga.
Also mentioned in this guide is Villa Alicante, a villa which was purpose built to suit special needs guests, whether they be elderly, limited mobility or disabled. With this accommodation you get the bonus of a choice between self-catering or B&B, most of the equipment you'll need included, and staff on-site to provide help, transport and day trips for guests. There's also added extras for nominal charges, such as dinner, evening transport to local night life, and extra equipment on request.
Attention to detail is impressive with a lot of the top properties available for disability friendly holidays. Some villas have been designed by disabled people, who have done a first rate job at providing accessible wet rooms, bedroom facilities, communal areas, pool access and more. Check out the Denia Villa via the Disability Holiday Guide. Expect fridges for medication, movable wardrobe rails, mobile and track hoists, and all other amenities you'd expect on a standard villa holiday.
Further information
Make sure your holiday gets off to a great start from the minute you click the 'confirm booking' button, by arming yourself with all the tips and advice needed to make your holiday an easy and relaxing one.
For general advice check out the customer service/welfare pages of all the major tour operators. Tips and frequently asked questions include info on carrying medication, mobility equipment and travel, and how to get the assistance you need at the airport.
Many of the UK's major/regional airports will also have their own guides to facilities and help available to disabled passengers, so be sure to check out what to expect, and plan the best start to your Spanish holiday.
There's also a publication called 'Your Passport To A Smooth Journey', published by the Equality and Human Rights Commission, this is packed full of hints and tips about what you can expect at the airport and in the air, and what you can do if your experience didn't meet your expectations.
There are holiday operators, tour guides and accommodation specialists making real waves in this sector, going above and beyond standard accessibility provision, so why not give Spain's offering a go, and see how you too can enjoy all this beautiful country has to offer. Don't forget your Spain travel insurance when you book too!