Leading airline develops wearable boarding pass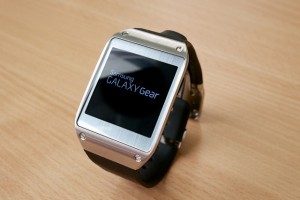 A leading European airline has potentially revolutionised the way passengers board aircraft for their holidays, with all the information they need stored inside a wearable boarding pass.
It comes after Iberia teamed up with Samsung to offer a unique smartwatch app for travellers, a move which, if takes off, could dispel the need for paper documents in the future.
The news offers a fine example of how the holiday experience is getting easier than ever before, something which Avanti also offers through their tailored pre-existing medical travel insurance cover.
The technological advance works in a similar vein to boarding passes on mobile phones, with the user needing to scan the boarding code on the app to get through airport checkpoints and on further to their flights.
Miguel Angel Henales, Iberia's director of digital business, said that that the electronic boarding passes are examples of the new services and technologies the airline is constantly adding to their services, and believes that they will be well received by their customers. This air of positivity was also shared by Celestino Garcia, Samsung Electronics' corporate vice president, who said that the electronic boarding passes would make travelling with the airline an easier and simpler experience than ever.
Not the first airline to trial the technology
A similar product has already been tested by other airlines, with Spanish low-cost outfit Vueling partnering with Sony to offer the first smartwatch-based boarding pass. Air Berlin has also got in on the act and has been working on their own app, which uses smartwatches from Pebble. Virgin Airlines has also trialled boarding passes on their Upper Class Wing at Heathrow Airport
If you are heading off around the world and want to test out the wearable boarding pass for yourself, be sure to take out over 60s travel insurance cover from Avanti to ensure you have complete protection while on your getaway.
Image Credit: Kārlis Dambrāns (Flikr.com)