Woman contracts parasite while at Egyptian resort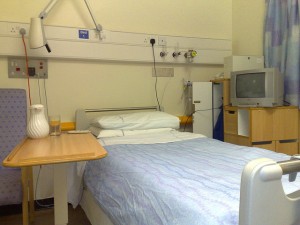 A British couple are pursuing legal action against a leading package holiday provider after falling extremely ill during their getaway to Egypt.  
Kayleigh Stannard, 26, and Luke Burns, 23, feel that they experienced a genuine holiday from hell last November during a stay at the Stella Makadi Beach and Gardens Hotel in the Makadi Bay resort. They booked the holiday through Thomas Cook.
During their stay, the couple started to feel very ill midway through the holiday and symptoms included diarrhoea and abdominal pains. Kayleigh also developed a severe rash on her legs, so bad in fact, that it caused her to take a week off from work upon her return home.
After Kayleigh visited her GP, it was revealed that her suffering had been caused by Trichostrongylus, a parasite which can lead to serious issues such as Anemia, Cholecystitis and emaciation.
While those who have booked pre-existing medical travel insurance will be financially protected against any hospital charges, the fact that these issues can completely ruin a holiday means that people would prefer to avoid such risks completely.
Kitchen staff not wearing gloves
The couple noticed during the holiday, that kitchen staff were not wearing gloves during the preparation of food, and that insects and birds were often around the dining area.
The couple have instructed a specialist travel lawyer to look into the case, under the impression that the resort contravened health and safety regulations.
A Thomas Cook spokesperson said that the records show that sickness levels among guests were minimal when the couple stayed, although they added that they had been approached by a lawyer on behalf of Ms Stannard and Mr Burns regarding the incident.
While all holidaymakers will want to avoid falling ill on their holidays, those who have taken out travel insurance for over 60s prior to their trip will be financially protected should anything go wrong.
Image Credit: Mark Hillary (Flickr.com)