Hong Kong confirmed as World's most popular City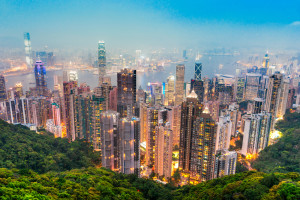 New data has revealed that Hong Kong is now the most visited city in the world, news which could certainly sway where people look to enjoy their holidays in the forthcoming year.
In figures relating to the international arrivals for cities all over the world, Hong Kong topped the list with 25.5 million. The cities of Singapore and Bangkok completed the top three with respective figures of 25.4 million and 17.4 million during 2013.
A city which proves popular with tourists from all over the world, Hong Kong – or the 'Pearl of the Orient' – is a hive of activity and its wealth of attractions means there's something for everyone. From everything for the relaxing to thrill-seeking visitor to discover, it's highly recommended that people book comprehensive medical condition travel insurance before heading off to the capital to ensure complete peace of mind.
London takes fourth spot
Finishing in fourth place was London with 16.7 million visitors, finishing ahead of fifth-placed Paris to add fuel to the cross-channel rivalry. Landmarks such as Big Ben, the London Eye and the Houses of Parliament helped London receive over one million more visitors than the French capital, which finished the year with 15.2million.
Other cities to finish in the top ten included Macau, New York City, Shenzhen, which finished with 14.2 million, 11.8 million and 11.7 respectively. New York in particular has always remained in the company of the world's most popular cities, and people flock across the pond in their millions to discover its landmarks that have been represented in so many films over the years.
If you are interested in visiting one of these fantastic cities on your holidays in the coming year, be sure to take out full travel insurance for over 80s with Avanti for the perfect protection you could need during your holiday.
Image Credit: Luciano Mortula