Christian cruise cancelled leaving customers out of pocket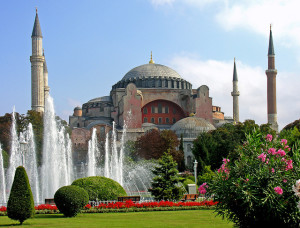 A number of passengers have been left almost £2,500 out of pocket following the cancellation of a Christian cruise just 10 days before departure.
The pre-Christmas cruise to Turkey, Greece and Israel was cancelled due to a lack of interest, which the company cites is due to 'political instability' in the region. Approximately 18 customers were booked on to the cruise, and all are still waiting for a refund from the company, although this may be resolved quicker for those with comprehensive cruise travel insurance.
LivingSun Tours sold the 10-day break and claim that the tour was booked through Thomson Cruises, who are yet to refund the company, making it impossible for the money to be passed on to holidaymakers. However, Thomson Cruises denies having any dealings with LivingSun Tours, and expressed their concerns that the company have been using the Thomson Cruise trademark without permission.
Concerned holidaymakers still awaiting refund
Since the cancellation of the cruise, customers have received a letter from the company director Bob Fleming, which states that LivingSun are unable to refund customers as they do not have the funds to do so, although they do admit that the cancellation is their responsibility. It is thought that the company aims to pay the 18 or so passengers a total of £20,000 by the end of the month.
The tour which was supposed to depart on October 13th to visit iconic religious destinations such as Istanbul's Hagia Sophia disappointed many passengers, including 81-year-old Gospatric Home, who is still waiting for a refund. Home described his frustration to the Daily Mail, as he feels had the money been held in an escrow account, they would not still be waiting for a refund.
The LivingSun website currently lists no available cruises under the page titled tours, but does state that 'Our tours are all filling up faster than we can list them!'
Image Credit: Dennis Jarvis (Flickr.com)