Survey reveals biggest fears of British tourists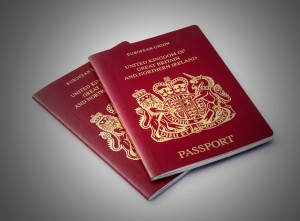 A recent poll has revealed the biggest worries of British holidaymakers, with losing passports and having cash stolen ranking highly.
It comes after holiday comparison website Ice Lolly polled 3,000 British holidaymakers to ask about their biggest fears when it comes to holidaying, with 23 per cent of those asked saying that losing their passport is the biggest worry they face.
Should your money go walkabout while on holiday, it is one of the many things covered through the comprehensive over 60s travel insurance packages offered from Avanti.
Losing monies among biggest problems
Another big fear for many visitors was losing cash or having it stolen, taking 21 per cent of the overall vote. Getting bitten by an unknown insect, getting lost or suffering from food poisoning ranked in third, fourth and fifth place, equating to 15 per cent, 10 per cent and 10 per cent each respectively.
Perhaps one of the more peculiar fears is ending up in the same holiday resort as an unruly celebrity, the main concern for one per cent of the vote. Other worries that were certainly in the minority included language barriers (seven per cent), the resort being different from the advert (five per cent) and a turbulent flight (five per cent). It's surprising that problems with weather didn't feature anywhere in the top ten, with heavy rain instead of sunshine presumably not dampening spirits of holidaymakers.
Suniel Makh, brand director at icelolly.com, said that while a holiday abroad naturally comes with certain risks, British tourists are always good at preparing for any unwanted issues.
If you have already booked your holiday next year and want to make sure that you are protected both in terms of finance and health, Avanti has a host of pre-existing medical travel insurance packages available for all types of traveller.
Image Credit: ronfromyork (Shutterstock.com)