Baltic Cruises Offer The Best Of Luxury And Culture
Set Sail For The Sights And Sounds Of Northern Europe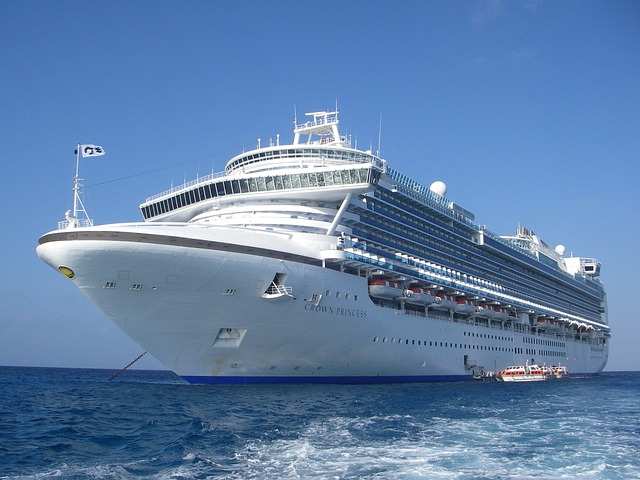 Set sail on a cruise for an experience you'll never forget, and if you head to Northern Europe on a Baltic adventure, luxury and culture awaits in equal measure!
Whether you've already found your sea legs or you're looking to book your first ever cruise, a trip to Europe can be a great option. You can try out cruising a little closer to home, and take full advantage of some of the best on-board luxury and shore based culture that's on offer every step of the way. Baltic cruises can offer the best of both worlds, but just what can you expect from the experience?
On-board Ship
Royal Caribbean is a familiar name in Baltic cruising schedules, and a great case study to help you make your cruising decisions. Their ship Adventures of The Seas sails from Southampton, offering itineraries taking in Finland, Sweden, Norway and Denmark.
Every class of stateroom and suite offers comfortable furnishings and deluxe bedding, and for an extra touch of luxury there are larger staterooms, ocean views, and private balconies on offer. Cruise ships of this calibre typically offer a wide choice of different style restaurants and cafes, swimming pools, games rooms, business services and boutique shopping. It's like a resort on the seas, offering luxury, action, relaxation, and plenty of entertainment.
The Culture
One of the best parts of any Baltic cruise is when the ship cruises into port, and there's unique on-shore excursions to tempt everyone on-board. It's up to you how you spend your time in port, but each docking is an ideal opportunity to experience different and inspiring attractions.
Take in medieval Bergen, Oslo's Vigeland Sculpture Park, ice bars, cathedrals, and mountains. Each cruise offers a choice of bookable shore excursions, so you can sight-see on your own, or take in some of the breath taking sights on offer in the company of local experts and guides. To make the most out of your cruise holiday you can pre-book these excursions in advance, even in the days before you travel.
Travel Tips
Although there is a typical season for Baltic cruises, just like the weather in Britain there can be plenty of variation in the conditions so you should be prepared for every eventuality.
Be prepared for changes in currency – depending on where you dock you may find a mix of Euro and local currency, so research your options for any on-shore visits, excursions and paying while on the ship.
There is a wealth of information available from each cruise operator to help you prepare for your holiday. Anything from booking on-board activities and dining options, to pre-booking shows, and what to wear. All the advice you'll need to ensure you're all ready for an exciting Baltic cruise experience.
During your prep be sure to book your insurance, and look up the many benefits of travel insurance for cruises. Tailored cover will offer all the benefits of a standard policy, plus added extras such as unused excursion cover, cruise interruption, and cabin confinement cover. There may be other advanced policies to suit your needs, and you may even find offers such as free cover for children and grandchildren.
Beautiful scenery, stunning architecture, mountains, theme parks, ice bars, art galleries, and a floating resort to entertain all the family. Sounds like all the ingredients for a great cruising holiday, so maybe you'll soon discover how much more the Baltic region delivers on culture and luxury cruising.
Image Credit: Pixabay.com