Avanti Staff Destinations: Skopelos, Greece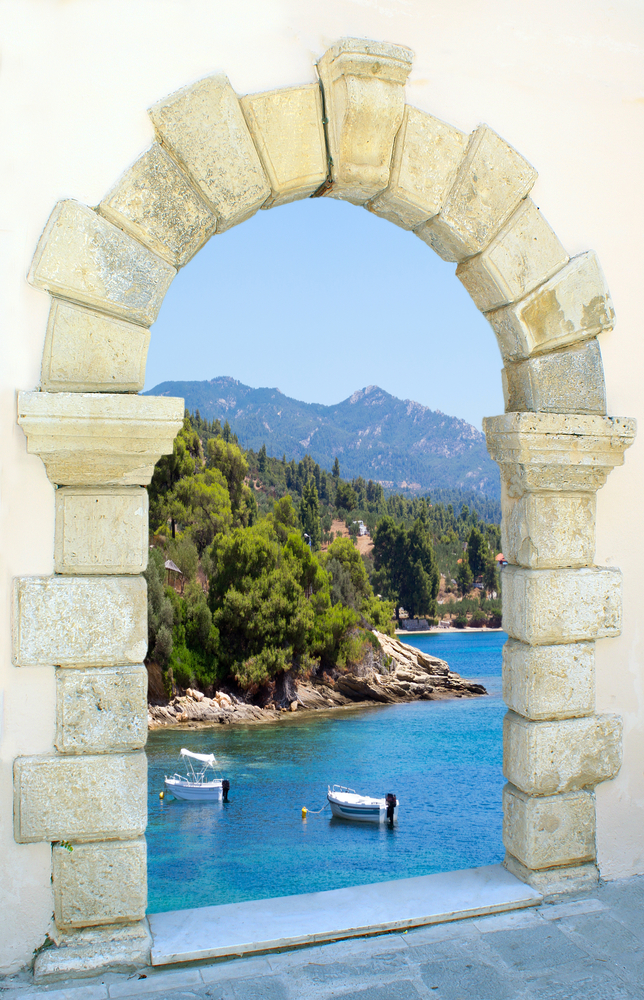 Each week, we will be publishing a blog article about a destination chosen by one of our staff members.  We asked them a series of questions about their favourite place to travel to along with any tips they might have to make the most of it if you travelled there too.  We hope that you find them informative and interesting!
Rachel Sadler, 25, Customer Service Agent
The destination that I am recommending is Skopelos, one of the smaller Greek islands.  Skopelos may be small, but it is full of character with plenty of culture and beautiful views to see on the island and Greek food is amazing!!!
I didn't pick the destination, my parents did – I love a free holiday!  I have travelled there many times with my parents and family friends. We stayed at the Dionyssos Hotel in Skopelos town which is named after the national hero of Athens. The hotel is beautiful and sits quite high up, so you look out over Skopelos town and the fabulous harbour.  The town itself is full of traditional Greek architecture, with narrow, cobbled roads and whitewashed, slate-roofed houses.  There are 120 churches and temples and even a 13th century fortress to explore.  It is much busier closer to the harbour where all of the tourists eat and drink on their yachts or at the trendy restaurants.  The little boutiques are also a must-see!
What I loved the most was the sun, beautiful scenery, the people – ok, everything!  What to avoid? Well, there are lots of fish restaurants and unfortunately some weren't as good as others. Just remember the fishier the smell the less fresh the fish is.
I would definitely go again!!!