The best alternative city breaks in Europe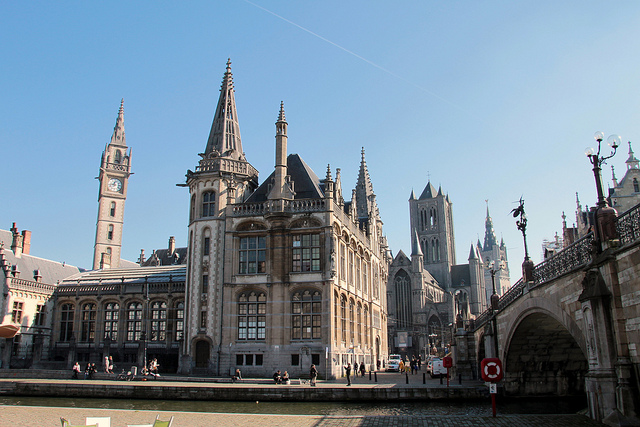 Europe boasts a number of great cities such as London and Paris, but the continent also has a number of beautiful cities that are lesser known.
Brits commonly book up travel insurance for a trip to Europe and an article on the Guardian has revealed its top 10 alternative city breaks in Europe. To save you trawling through all 10 we have narrowed down the list to our top five.
Ghent
The Belgian city of Ghent offers holidaymakers stunning Flemish architecture and historic sites such as St Bavo Cathedral. The city also plays host to a number of festivals such as a 10-day arts festival called Gentse Feesten in the summer and a six-day cycle race in November.
Porto
Porto isn't just home to one of Portugal's most famous football teams as the country's second city is home to a number of art galleries, medieval relics and churches too. The centre of Porto, the Ribeira district, is a Unesco World Heritage Site and the city is famed for being the birthplace of Port.
Segovia
Many people may not know about Segovia in Spain, but the city is well worth a visit as its beautiful churches and slow-paced life is an ideal location for a relaxing getaway. There is a large gothic cathedral and a stunning castle that visitors can explore and the old town is also a Unesco World Heritage Site.
Rotterdam
The Dutch city of Rotterdam has a range of eye-catching architecture and in recent years the city has seen a burgeoning art scene develop. The North Sea Jazz festival in July is a huge affair and this year's event, which is its 40th anniversary, will include performances from the likes of Tony Bennett, Lady Gaga and D'Angelo.
Turin
The Italian city is described as "more attractive than nearby Milan" by the Guardian and people that have annual holiday insurance should certainly visit the city. Turin is renowned for its food and visitors can take advantage of the number of top restaurants and cafes that are based in the city.
To see the full list of top alternative cities in Europe, visit the Guardian website.
Image Credit: OliBac (flickr.com)