The Avanti guide to great holiday reads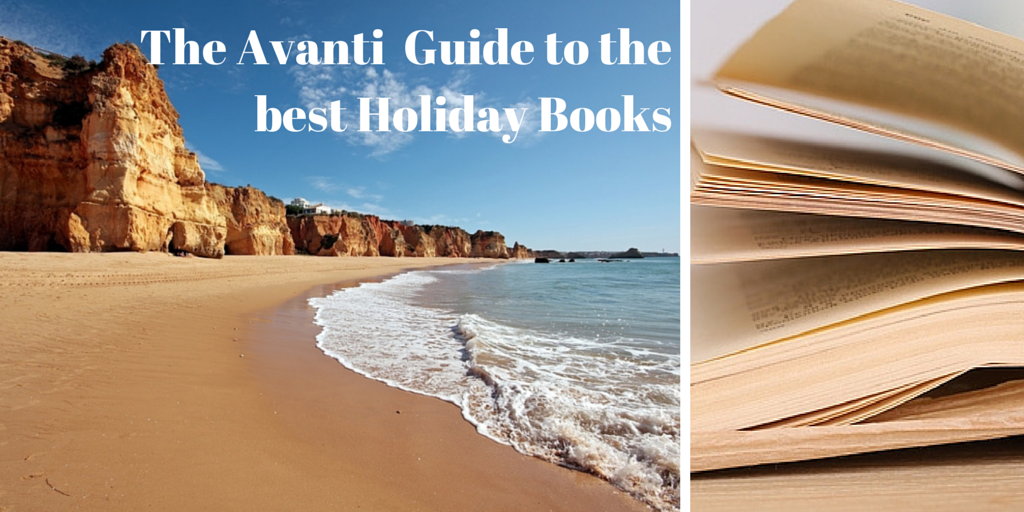 A holiday is something which everyone should be entitled to, the chance to break away from the everyday stresses of work and enjoy an extended period of complete relaxation and tranquillity. While some continue to be active through water sports or walking under protection from their over 60s travel insurance packages, for many there is no better way to unwind than through reading great books from cover to cover.
If you are in favour of the latter, here's our guide to the best books to take so you can arrive completely prepared.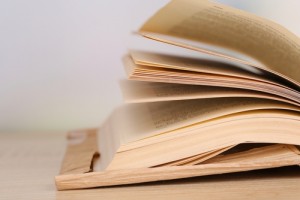 Easy-read and Classic Romance
Among the most popular type of book for holidaymakers is the romantic novel, with the easy-read story of love proving an unbeatable choice if you're looking to chill out and catch some rays by the pool. While the current list of the best is ever-changing, there are some tales that never lose their appeal, such as Emily Brontë's 'Wuthering Heights', 'Portrait of a Lady' by Henry James or Ian McEwan's 'Atonement'. If you are looking for a tale that you can't put down, the wealth of great romantic novels means that you really are spoilt for choice.
Terrific Travel Reads
Another favoured genre is travel, the descriptive prose of which is designed to take your mind on a journey to complete paradise. While some use fictional places as the subject, there are many which subliminally serve as a travel guide for holiday hotspots all over the world. A good example of these is 'The Island' by Victoria Hislop, a 2005 masterpiece which uses Spinalonga Island as its backdrop. Found just off the coast of the Crete, many people who visit the island on holiday and have read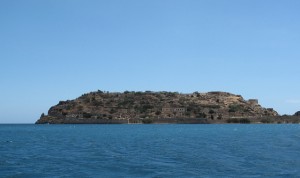 the book ensure a trip to Spinalonga to discover this historical gem for themselves.
Other travel books offer an account of a holiday or exploration, with Bill Bryson and Tony Hawks among the best-known wordsmiths of this style. Tony Hawks is noted for his particular use of comedy, such as in his book 'Around Ireland with a Fridge' which was an account of him attempting to hitchhike around Ireland with a fridge in order to win a bar bet.
We asked Natania Jansz from Sort Of Books, an independent publishing venture that prints travel creations from a selection of authors, to name what they thought was an important aspect of a great holiday book. This is what they had to say:
"There are two types of holiday book. The one you thoughtfully select as a long-awaited immersive read and the one you grab for a quick distraction at the departure gates. For the former I'd choose a book to heighten my experience of the country e.g. Chris Stewart on Southern Spain; Kathleen Jamie on Scotland (or Northern Pakistan); Tove Jansson on Finland, Alexander Baron on Sicily etc. Plus a detective book or thriller to get you off the ground (Simon Lewis' Bad Traffic tugs you in and keeps you well occupied until the food trolley appears)"
Take your library with an e-reader
While some people like to read two, three or even four books during their holidays, the only problem to consider is the amount of weight. An easy way to get around it is through purchasing an e-reader, enabling you to store your whole book library neatly in your bag for the whole holiday, just as you would your medical condition travel insurance documents.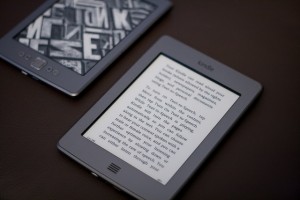 One of the most popular is the Kindle from Amazon, a device that revolutionised the way the public read books since 1997. Featuring an innovative E ink electronic paper display, it is currently in its fifth generation and sales continue to grow strong. Purchasing books on the Kindle is easy, particularly through their online book store, from which some books are available free of charge.
Another alternative is the KOBO, a manufacturer who creates e-readers of all shapes and sizes to offer the perfect product to suit every customer. If you want to purchase any of the books mentioned through the Kindle or KOBO eBook store, you can find the relevant links here:
Image Credit: Africa Studio (Shutterstock.com), Charlie Phillips, Björn Rohles (Flickr.com).