It's time to book your 2015/16 ski holiday – but where should you go?
The best ski holiday destinations for 2015/16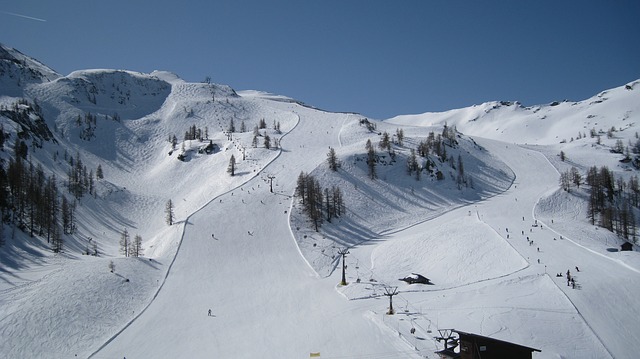 Overview: It's that time again! You need to book your ski holiday for 2015/16 – but where should you go?
It's time to start thinking about your ski holiday! Not decided where you're hitting the slopes yet? No problem – here are some suggestions.
Family favourites
The Alps remain the world's favourite skiing region. Within the Alps, the most popular resort is La Plagne. This French resort, which is in the Paridiski ski area, attracts an average of 2.5 million visitors per season. Consisting of 10 unique villages linked by roads and lifts, this resort offers something for everyone. The villages on the lower slopes of the mountain are prettier and more traditional, whereas you can find less attractive but more functional centres higher up the mountain, including Plagne Centre. With a range of accommodation styles and plenty of provision for children, this makes an excellent family resort.
Austria also remains popular. Why not try the country's SkiWelt area? Featuring 279 km of slopes, it is the largest ski area in Austria and one of the largest in Europe. As a base, the pretty village of Söll is excellent. Featuring a range of bars and restaurants and easy access to the slopes, it has something for all the family, with pretty churches and easy alpine walks for non-skiers to enjoy. It is also within easy driving distance of Salzburg, meaning that a Sound of Music-inspired day trip is possible if you want to work some culture in to your ski trip.
Wherever you decide to hit the slopes, make sure you don't forget your ski holiday travel insurance. Here are some of our favourites.
Europe in style
Fancy some posh pistes? Try one of Europe's more exclusive resorts. Switzerland is the obvious choice for this kind of ski holiday, with St Moritz remaining the most decadent base. With a range of glittering bars and restaurants serving the great and good of Europe, the people-watching here is as good as the skiing. St Moritz is also home to the infamous Cresta Toboggan Run.
Eastern Europe
Eastern Europe boasts some of the best up and coming ski resorts in Europe. These are excellent options for those planning a skiing trip on a shoestring. Slovenia boasts some great resorts including Vogel, which is arguably the country's best. It boasts a varied range of slopes and stunning views of nearby Lake Bohinj. The country is famous for its warm hospitality and skiing lessons are significantly cheaper here too. The same goes for Bulgaria, another favourite with those looking for a budget skiing trip with excellent ski schools.
Further afield
For those looking to travel outside of Europe for a ski holiday, Canada is a popular choice. The famous Banff region is the most attractive, with facilities that are reputed to be the best in the world. A huge amount of terrain is available from the lifts here, appealing to serious skiers. The awe-inspiring views will appeal to skiers and non-skiers alike.
Once in a lifetime skiing trips
For a special occasion, Aspen is the ultimate destination for a once in a lifetime ski trip. It is the most exclusive resort in the world, frequented by the rich and famous. Aspen consists of four ski areas joined by shuttle buses, offering something for everyone – from beginners to experienced skiers. A range of luxury accommodation is available, with The Little Nell and Hotel Jerome being some of the most sought-after resorts.